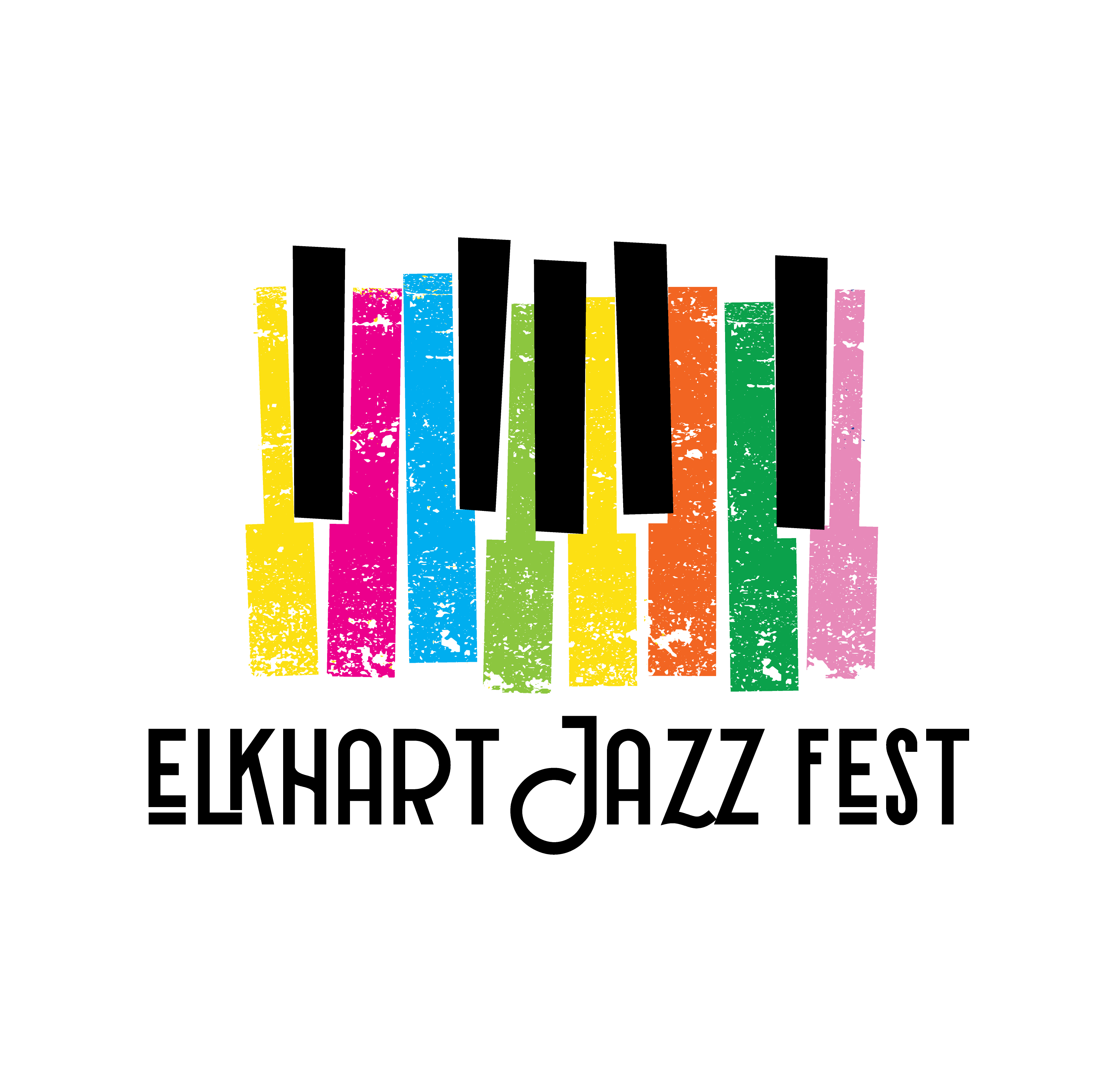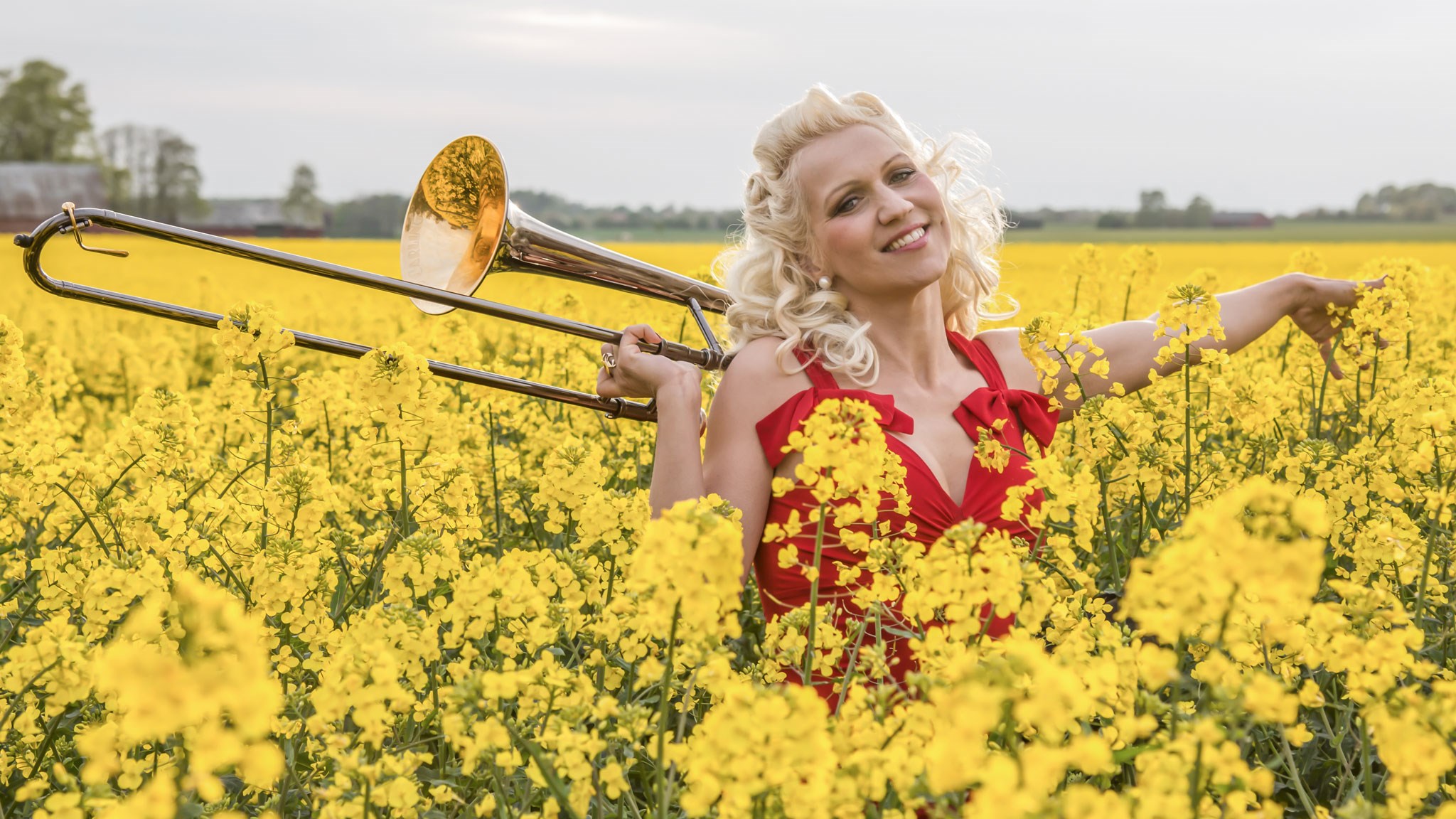 Saturday 6/20 
Gunhild Carling Experience
Gunhild Carling is a Swedish jazz musician and multi-instrumentalist. She is famous for playing three trumpets at the same time. Gunhild also plays trombone, bagpipes, trumpet, recorder, string instruments (such as banjo, ukulele and harp), and will often showcase all of her skills in one song, sometimes casually breaking into a tap dance or singing lyrics. Carling competed as a celebrity dancer in Let's Dance 2014 on TV4, placing third.
In 2013, she performed with her 'Carling Big Band' at the Royal Palace in Stockholm in the celebration of King Carl XVI Gustaf's Ruby Jubilee. In 2016, Carling performed at King Carl XVI Gustaf's 70th birthday celebration.
She is featured as a singer and multi-instrumentalist in several of Scott Bradlee's Postmodern Jukebox's adaptations of pop songs, which include a jazz swing version of Rick Astley's "Never Going to Give You Up", a 1920s jazz swing version of "Material Girl", a vintage jazz version of Europe's "The Final Countdown," a jazz cover of Pharrel Williams' "Happy," and a 1920s hot jazz cover of ABBA's "Dancing Queen." Since 2017, Gunhild has been touring the US with some of the most incredible swing musicians in the country, such as Daniel Glass, Dave Post, Carl Sonny Leyland, Chloe Feoranzo, John Hatton, among many others.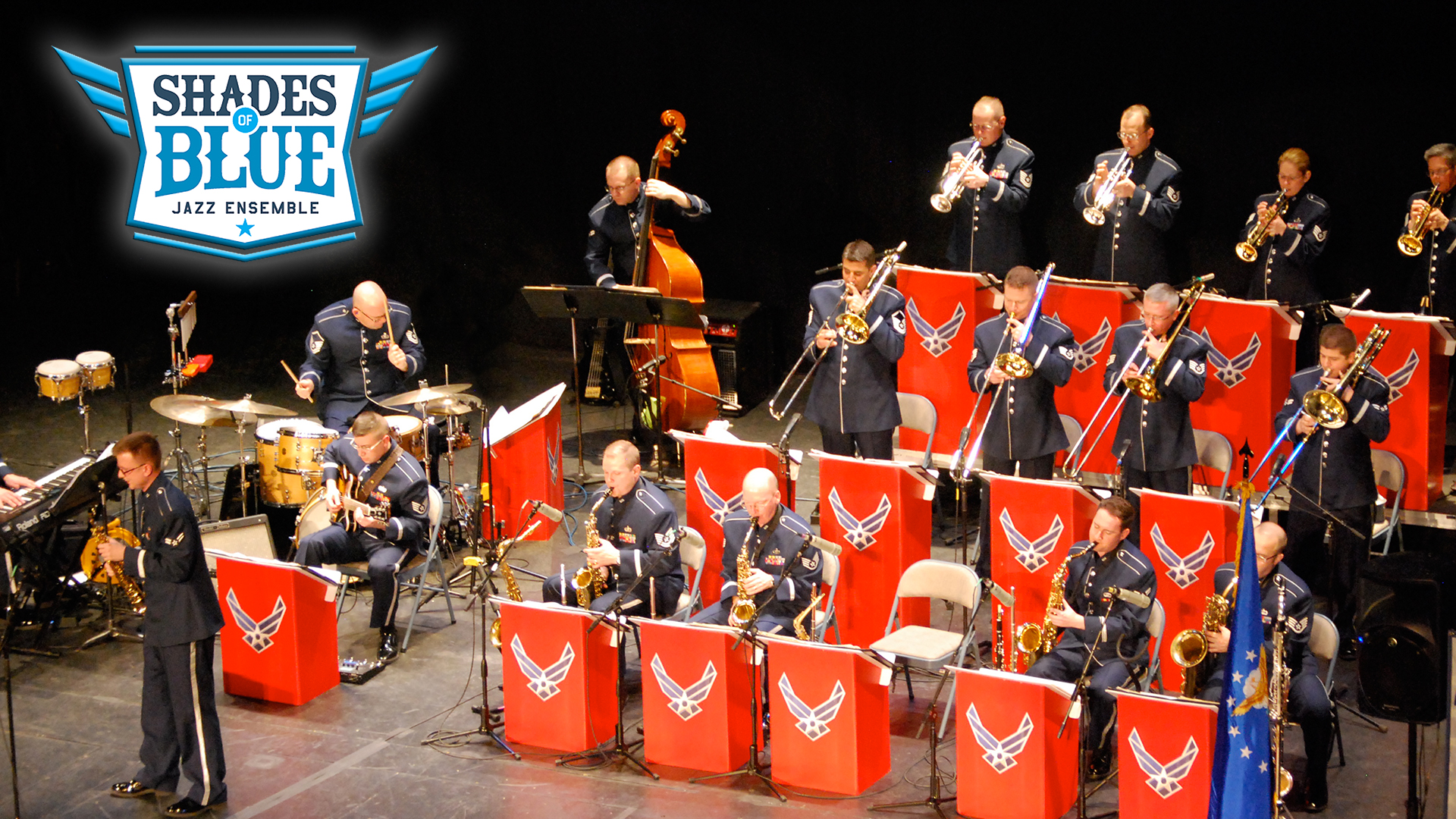 Sunday 6/21 
USAF Shades of Blue Jazz Ensemble
The United States Air Force Band of Mid-America is the principal musical ambassador of Headquarters Air Mobility Command. These talented Air Force musicians have had the distinction of performing for Pope John Paul II, Presidents George W. Bush, William J. Clinton, George H.W. Bush, and Jimmy Carter, the Queen of the Netherlands, and hundreds of other US and foreign leaders. The band performs free civic outreach and recruiting concerts for audiences throughout the Midwest, playing more than 400 engagements each year. In its broader travels, the band has performed in New York City, Philadelphia, Seattle, the Gulf Coast, Germany, the Netherlands, Costa Rica, Barbados, Grenada, Guatemala, Venezuela, Bolivia, and the Azores. Whether recording or performing for live, radio, and television audiences, band members reflect Air Force excellence to millions of people each year.
Full 2020 Line-up
Joan Collaso and the Larry Hanks Trio
ptpadmin
2020-02-19T20:14:30+00:00
Blair Clark
ptpadmin
2020-02-19T20:24:22+00:00
Kris Brownlee
ptpadmin
2020-02-19T19:09:29+00:00
Gene Knific Trio
ptpadmin
2020-02-19T19:00:33+00:00
Generations Trio
ptpadmin
2020-02-19T20:22:49+00:00
French Quarter
ptpadmin
2020-02-19T18:57:43+00:00
The Dean's List
ptpadmin
2020-02-19T18:46:46+00:00
VibeNation
ptpadmin
2020-02-19T19:44:25+00:00
Jazz Assemblage
ptpadmin
2020-02-19T19:06:52+00:00
Truth in Jazz
ptpadmin
2020-02-19T19:41:08+00:00
Past Elkhart Jazz Festivals
Ben Folds with the Elkhart County Symphony
ptpadmin
2018-01-31T21:37:49+00:00
Also Performing:
The festival will include multiple appearances from familiar favorites Alfonso Ponticelli, Dave Bennett, Derek Brown, and Joan Collaso.
Do You Have Your Ticket Yet?